Halibut Portions
Now Only
Starting at

$37.05

ea.
Reg
$37.05
The Crazy Fish International vision is to focus on producing and distributing exceptionally fresh and frozen seafood to restaurants and home consumers in the Southeastern United States. We insist on only the freshest and healthiest protein available.
Halibut is one of the largest species of flatfish in the world. These flat fish are found in very deep temperate waters of the North Atlantic. They live on their left side with both eyes migrating to the right side leaving 1 side dark skinned and the other white. The large, snow-white flakes are firm and dense with a tender and flakey texture and sweet mild, yet buttery flavor.
Halibut is a firm, white fish with a mild flavor. It may be a good choice for people who do not usually enjoy fish but would like to add it to their diet. Halibut contains 18.56 g of protein per 100 g and is also a good source of potassium and vitamin D.
Halibut is suitable for many cooking applications such as grilled, baking, and roasting, poaching, sautéing and baked in parchment paper.
Origin: North Atlantic, Wild Caught.
Weight: 8oz Each.
Description: individually Wrapped & Vacuum Sealed.
Packaging: 5 LB box.
Gift Box: Delivered in a classic black gift box.
Condition: Product is frozen before shipping to lock in flavor and will arrive frozen or partially thawed.
Place Fish on the Grill or Pan Sear & Roast until internal temperature reaches 125°F for medium-rare and 145°F for well done. Let rest for 5 minutes.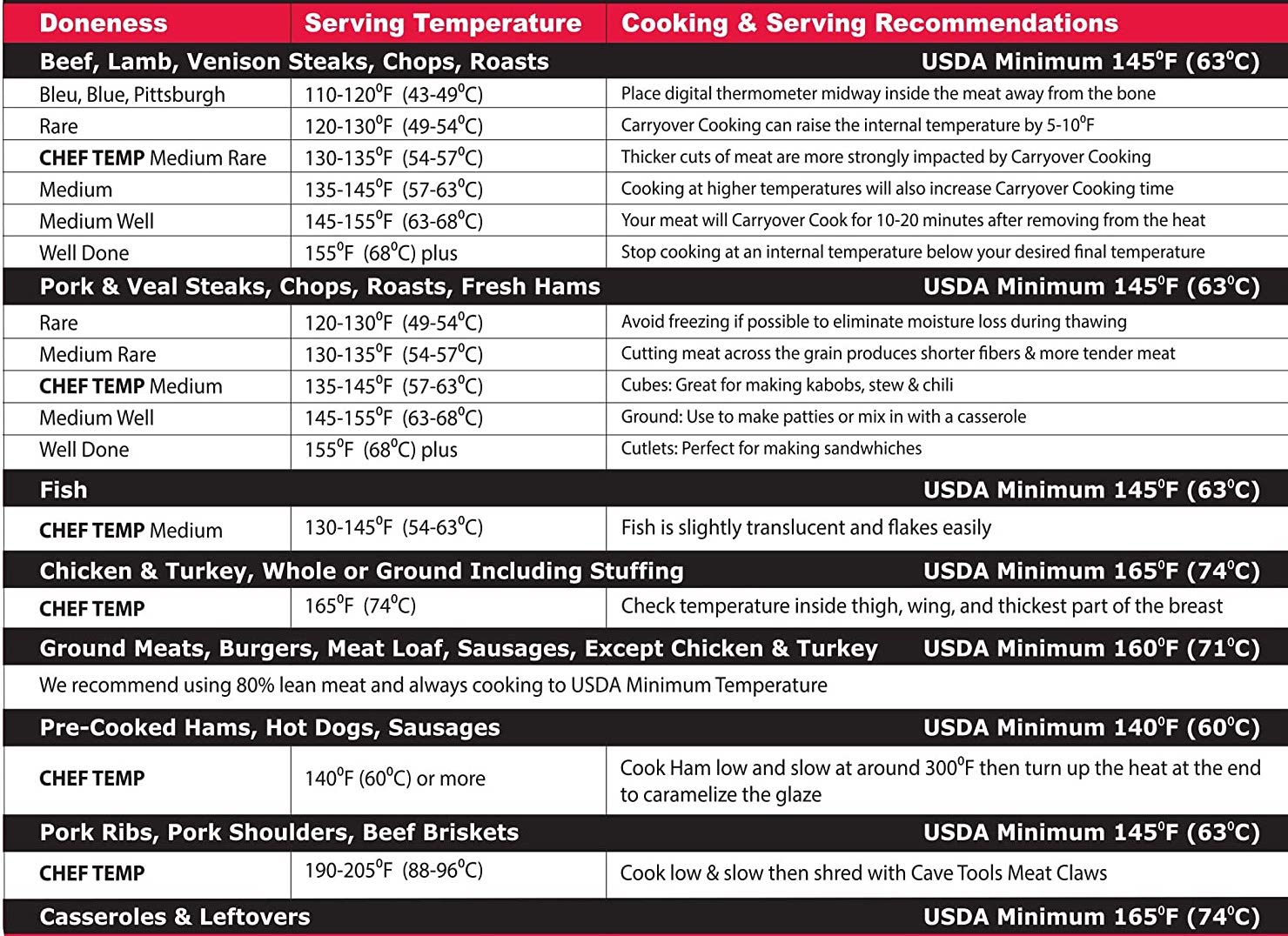 Following proper cooking temperatures are suggested
We found other products you might like!