Mahi Mahi Fillets
Now Only
Starting at

$11.88

ea.
Reg
$11.88
The Crazy Fish International vision is to focus on producing and distributing exceptionally fresh and frozen seafood to restaurants and home consumers in the Southeastern United States. We insist on only the freshest and healthiest protein available.
"Mahi-Mahi" comes from the Hawaiian name for this fish, meaning "strong strong". Also called Dolphinfish and Dorado Mahi-Mahi is the fastest growing commercial fish available and is caught throughout the world along the Equator.
Boneless and skinless Mahi Mahi Filet. Thin-skinned with firm, light pink flesh. It has a delicate flavor that is almost sweet. Mahi Mahi is an excellent source of healthy, extra lean protein. It is also low in saturated fat and low in sodium. It is rich in niacin, vitamin B12, phosphorus, and selenium.
Mahi Mahi is ideal for a variety of preparations. However, care should be taken not to overcook. It should be cooked until it flakes and no longer.
Origin: Ecuador / Peru.
Grade/Type: Wild Caught Mahi Mahi
Weight: 8oz Each.
Description: individually Wrapped & Vacuum Sealed.
Packaging: 5 LB box.
Gift Box: Delivered in a classic black gift box.
Condition: Product is frozen before shipping to lock in flavor and will arrive frozen or partially thawed.
Place Fish on the Grill or Pan Sear & Roast until internal temperature reaches 125°F for medium-rare and 145°F for well done. Let rest for 5 minutes.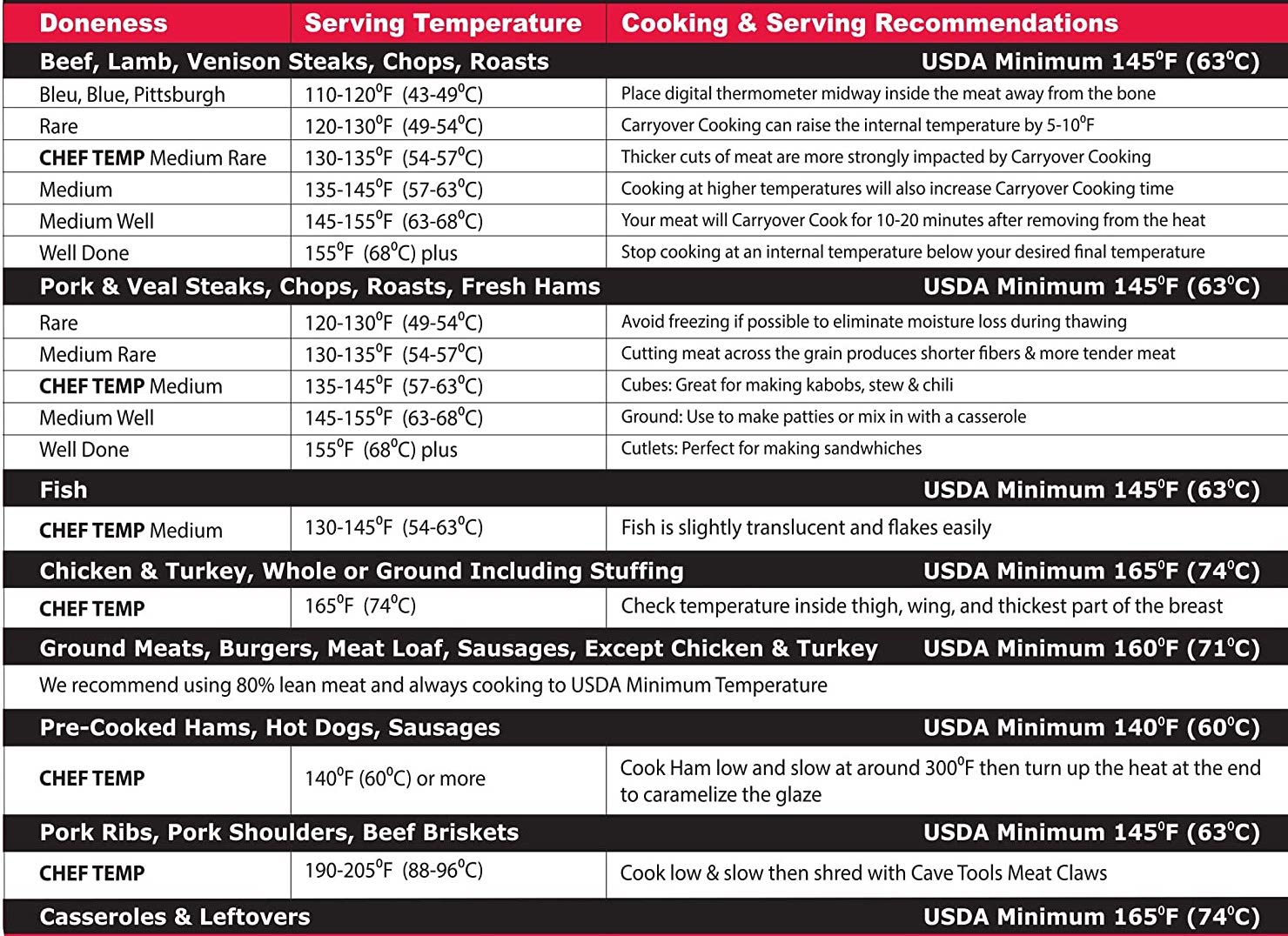 Following proper cooking temperatures are suggested
We found other products you might like!