Tuna Steak Sushi Grade
Now Only
Starting at

$10.40

ea.
Reg
$10.40
The Crazy Fish International vision is to focus on producing and distributing exceptionally fresh and frozen seafood to restaurants and home consumers in the Southeastern United States. We insist on only the freshest and healthiest protein available.
Also known as Yellowfin, has surged to the forefront of the seafood cuisine delivering a lean and flavorful experience. Boneless and skinless Ahi Tuna Steaks. 100% ready to go just thaw, slice and serve. This is a Premium Product perfect for Sushi or for searing.
CO treated Tuna remains deep red in color rather than turning brown over time. Has a mild and meaty taste with a firm and moist texture, It is a great source of high quality protein with almost no fat. It contains all essential amino acids required by the body for growth and maintenance of lean muscle tissue.
The delightfully meaty steaks are often compared to beef. Serve the Yellowfin loins or steaks rare, medium or well done and enjoy the unique taste of this premium fish.
Origin: Indonesia, Vietnam or India, Wild Caught.
Grade/Type: Sushi Grade.
Weight: 8oz Each.
Description: individually Wrapped & Vacuum Sealed.
Packaging: 5 LB box.
Gift Box: Delivered in a classic black gift box.
Condition: Product is frozen before shipping to lock in flavor and will arrive frozen or partially thawed.
Place Fish on the Grill or Pan Sear & Roast until internal temperature reaches 125°F for medium-rare and 145°F for well done. Let rest for 5 minutes.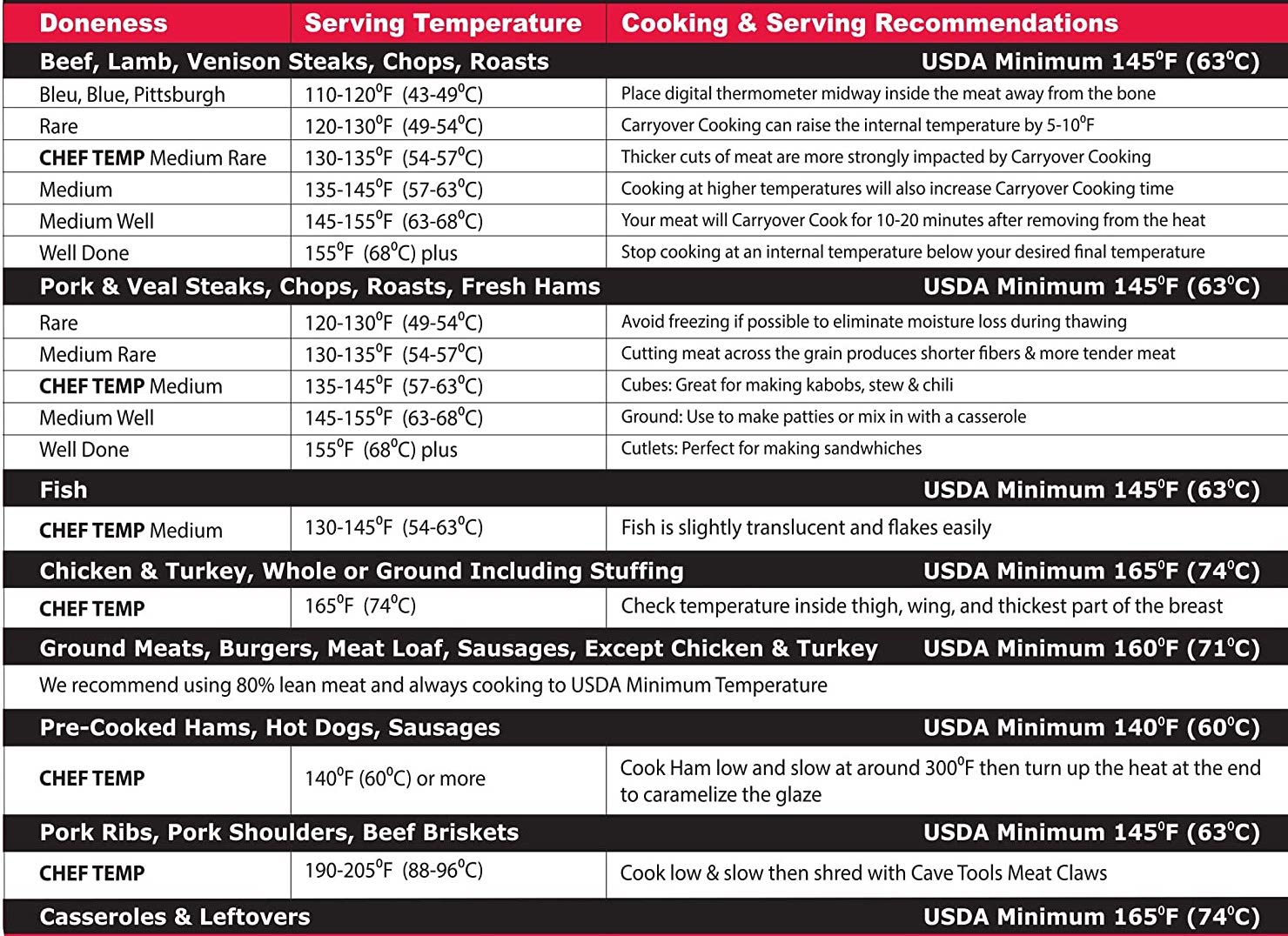 Following proper cooking temperatures are suggested
We found other products you might like!