American Veal Osso Bucco *Weekly Deal*
Now Only
Starting at

$33.95

ea.
Reg
$48.75
Catelli Brothers family business was founded in 1946. Then and now they pride themselves in setting the standard for quality veal and lamb. Committed to food safety and quality, and unrivaled network of producers in the U.S. and Canada, have enabled to become one of the leading veal and lamb purveyors in North America.
Put simply, veal is a nutritional power source. Recent USDA data reveals that a 3 oz. serving of cooked, trimmed veal provides less than 10% of the calories recommended for a 2,000 calorie diet.
Our Center Cut Veal Osso Bucco is a perfect for those who love Italian cuisine and are looking for a superior eating experience for this Italian Classic. Enjoy the tenderness and flavor of the most meaty Veal Osso Bucco
USDA Choice Milk-Fed Veal is defined by the tenderness and mild flavor giving by it's marbling found only in Domestic Veal. Each piece is cut with precision and poise by our veteran butchers. This attention to detail provides the highest quality mouth-watering Veal Osso Bucco every time you order!
Brand: Catelli Brothers
Grade: USDA Choice Milk-Fed.
Weight: 14oz.
Description: Center Cut & Hand-Crafted.
Packaging: Individually wrapped & vacuum sealed.
Gift Box: Delivered in a classic black gift box.
Condition: Product is frozen before shipping to lock in flavor and will arrive frozen or partially thawed.
Pat dry with paper towels to remove any excess moisture.
In a large  oven pot, heat vegetable oil until smoking. Add tied veal shanks to the hot pan and brown all sides, about 3 minutes per side. Remove browned shanks and reserve.
Saute vegetables in the same pot per about 8 minutes. Add the tomato paste and mix well. Return browned shanks to the pan and add the white wine and reduce liquid by half, about 5 minutes.
Add chicken stock and bring to a boil. Reduce heat to low, cover pan and simmer for about 1 1/2 hours or until the meat is falling off the bone. Check every 15 minutes, turning shanks and adding more chicken stock as necessary. The level of cooking liquid should always be about 3/4 the way up the shank. Carefully remove the cooked shanks from the pot and place in decorative serving platter.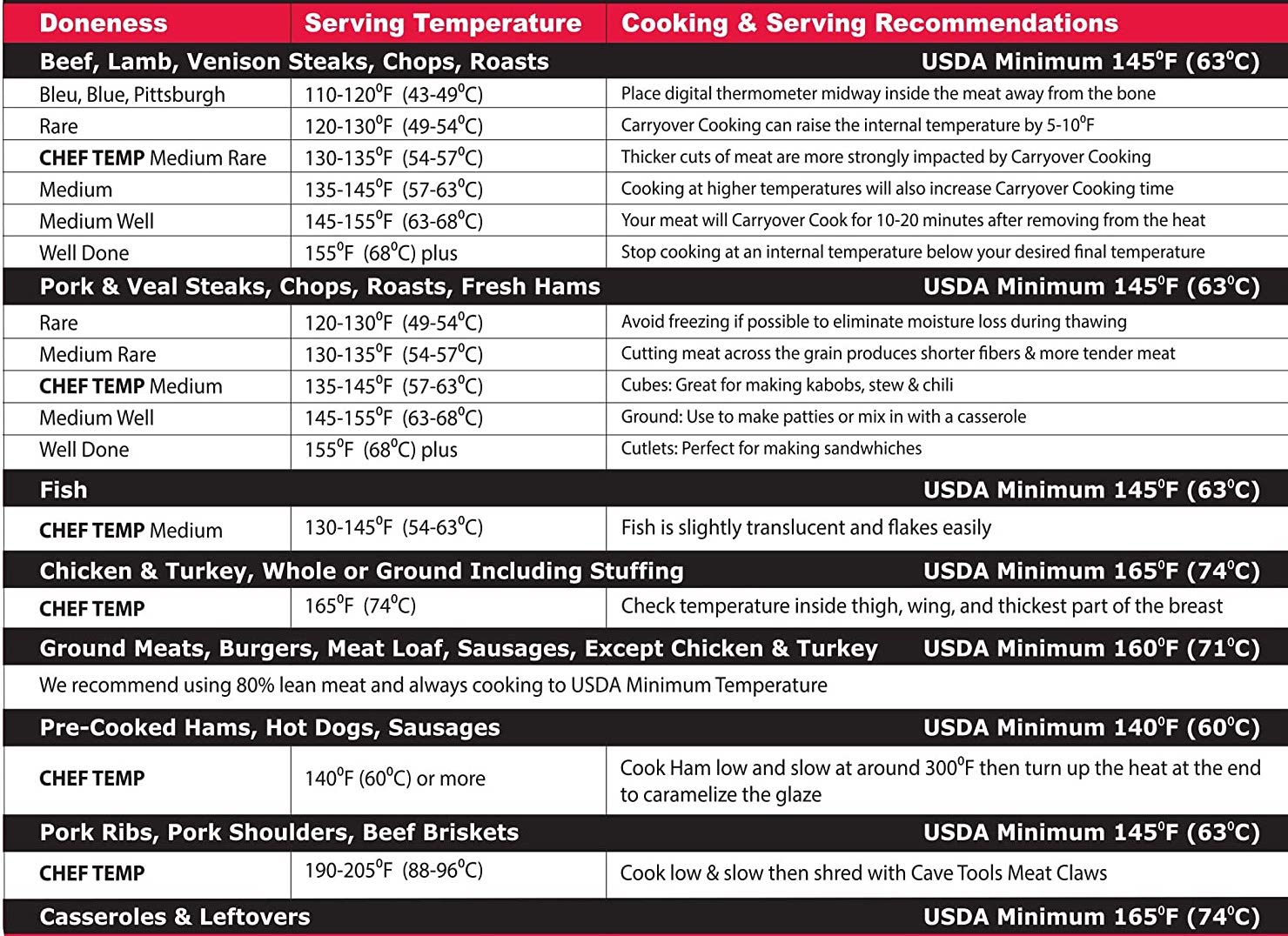 Following proper cooking temperatures are suggested
We found other products you might like!