WHAT IS AUSTRALIAN WAGYU?
Japanese Black and Red Wagyu (also known as Japanese Brown and Akaushi) are the two Wagyu breeds outside of Japan. An animal can only be registered as a Fullblood (Japanese Black or Red) Wagyu if all forebears originate from Japan and there is no evidence of outcrossing to other breeds. Red Wagyu (Akaushi) consist of Kochi and Kumamoto, which have been influenced by Korean and European breeds, particularly Simmental.
F1 AUSTRALIAN WAGYU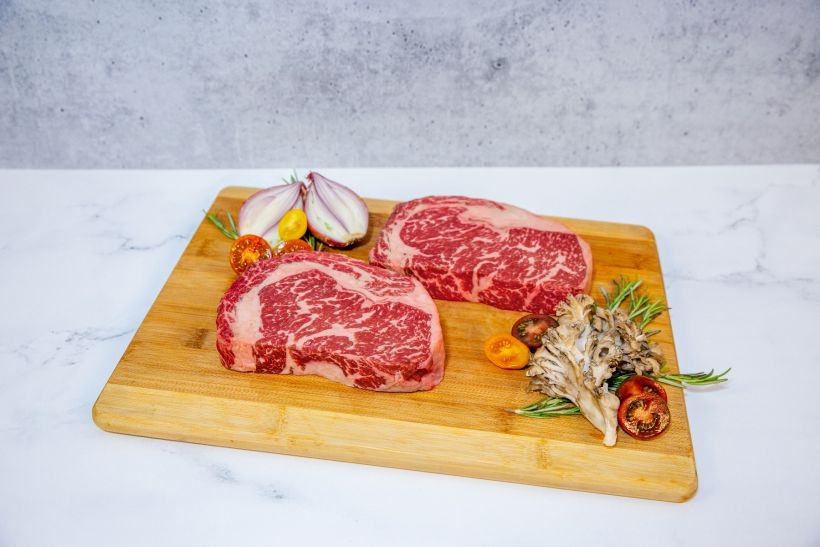 F1 Australian Wagyu is the results of breeding a 100% full-blooded Wagyu Sire and an Angus Dam. An F1 Crossbred or First Crossbred Generation is 50% Wagyu Genetics. Taking advantage of their reputation and experience in the cattle industry, Jack's Creek introduces the very best genetics through an F2 and F3 crossbreeding with up 87% Wagyu Genetics to create something new and unique to a market looking for something rare and exclusive under their former Brand "F1" and now call X Wagyu.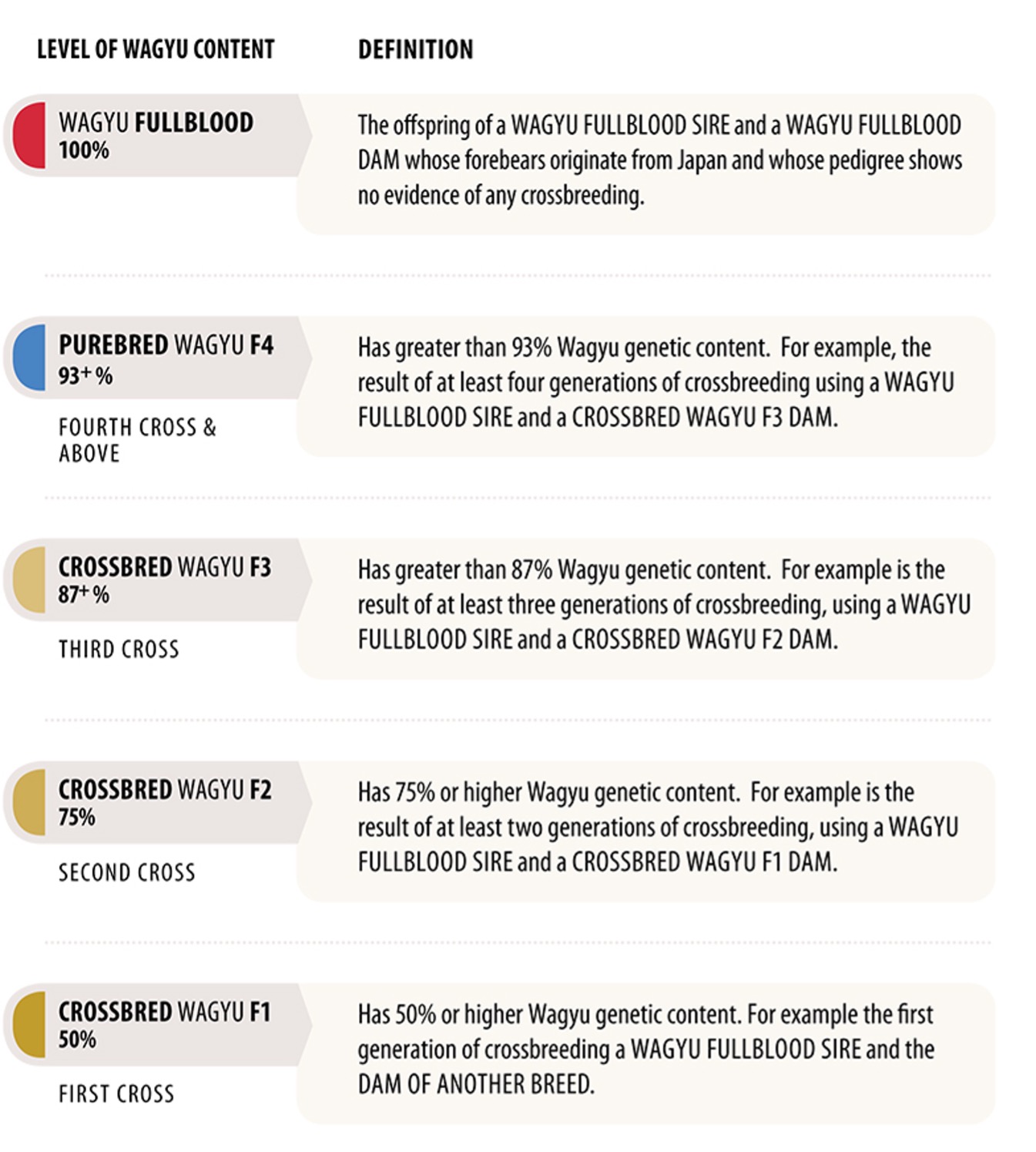 WAGYU IS BETTER FOR YOU? HOW?
Australian Wagyu (or Wagyu in general) contains a much higher proportion of the desirable mono-unsaturated fats than other beef such as omega 3 and omega 6 fatty acids. Omega 3 is known to aid in protection against heart disease, arthritis, depression, Alzheimer's, and high blood pressure, among other things.
THIS IS MY FIRST TIME, WHAT SHOULD I TRY?
First off, welcome! At Grand Western we would suggest for you to start with the Australian Wagyu Filet Mignon