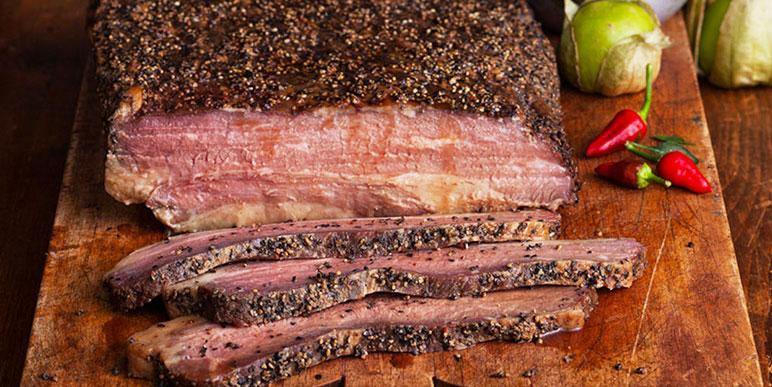 Make It Tonight: Mongolian Style Braised Beef Brisket
When it comes to family dinner, few things can beat a well-made piece of beef. Beef, when done well, is tender, juicy, and hearty—everything your family could want. There are many great cuts of beef you can use, including the flavorful and well-marbled cut of brisket.

When done incorrectly, brisket can be a tough cut of meat. But when proper care is taken, this humble cut can be tender and delicious. It only takes a little bit of effort to create a great meal that your family will savor, such as this simple yet exciting Mongolian-style beef dish.

Mongolian Style Braised Beef Brisket - Recipe

For the Brisket:

1 Harris Ranch Beef Brisket,
Kosher Salt (to taste),
Freshly Ground Black Pepper (to taste),

For the Sauce:

6 oz. Fronte Mediterranean Organic 70/30 Canola, Extra Virgin Olive Oil Blend,
1 cup Sweet Onion, diced,
1 Tbsp. Fresh Garlic, minced,
½ tsp. Fresh Ginger, minced,
1 cup Soy Sauce,
½ cup Hoisin Sauce,
¾ cup Light Brown Sugar,
3 cups Brown Veal Stock,

First, add the diced onions and olive oil to a medium sauce pot and sauté over medium heat until the onions just turn translucent. Next, add in the ginger and garlic and continue to sauté till they become fragrant. Add in the rest of the ingredients and simmer over medium heat for about 15 minutes. The flavors should have come nicely together by now, and you are now ready to cook the brisket.

Season your brisket with salt and pepper, then place it into a large roasting pan. Take the flavorful sauce you just made and pour it all of it over the beef, then cover the pan and place everything in an oven preheated to 275 degrees. This will cook for around 4 to 5 hours, and in this time the flavors will meld, and the meat will become fork tender. Since the brisket is braising, you will not have to worry about the meat drying out, so overcooking is less of a worry.

Once the meat is finished cooking and has become tender and delicious, carefully remove it from the heat and set it aside, making sure to keep it warm. Next, strain the cooking liquid through a finely meshed strainer or a piece of cheesecloth and into a separate container. If it is thinner than you would like you can add it back to the pan and reduce it on the stovetop until its consistency is where you want it.

This delicious meal can either be served family style by placing the brisket on a serving plate and pouring the sauce over the top, or it can be sliced and served with individual portions of sauce. Either way, your family is sure to love it.

For this and all other recipes, especially those involving meat, it is important to start with the highest quality ingredients. Sterling Silver Premium choice beef is an excellent option when looking for great brisket, because it has outstanding marbling and rich, juicy flavor. Sterling Silver Premium beef is in the top 12% of all beef produced in the United States, and a Mongolian-Style braised brisket with Sterling Silver Premium beef is a sure-fire winner.